Motorama - Rotonde du Botanique - Bruxelles- le 12 février 2015
Reports
About:
Motorama - Rotonde du Botanique - Bruxelles- le 12 février 2015
Your Reporter on the Spot:
Concert en images: Claude Le Roux ( notes: michel)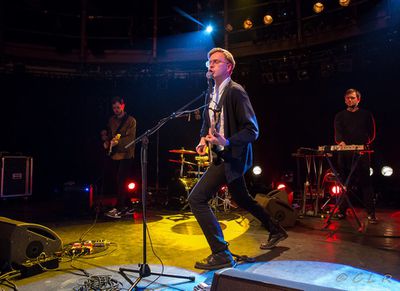 About the Motorama concert: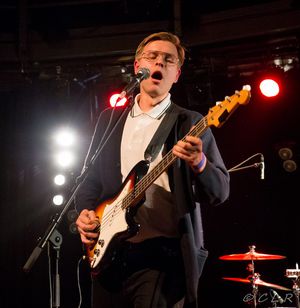 Annonce: "Suite au sold out au Witloof Bar, nous ouvrons la Rotonde pour le concert de Motorama.
Les tickets restent valables."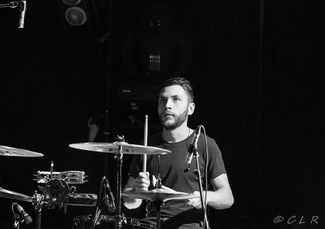 Motorama,  de la cold wave/postpunk russe.
A Rostov-sur-le-Don, Caucase, on connaît Joy Division, les groupes de chez Factory,  The Horrors...
Vladislav Parshin - Gitarre und Gesang, Alexander Norets - Keyboard/ Roman Belenky - Schlagzeug und Maksim Polivanoc - Gitarre ( où était Airin Marchenko?, )  ont entamé, depuis fin janvier, une tournée européenne les voyant jouer essentiellement en France, ce 12 février ils passaient au Bota.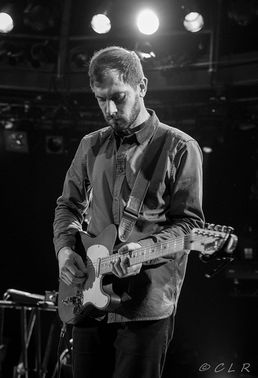 Après 'Alps' ( 2010) - ' Calendar', un troisième album, 'Poverty'  a atterri dans les bacs, distribution Talitres.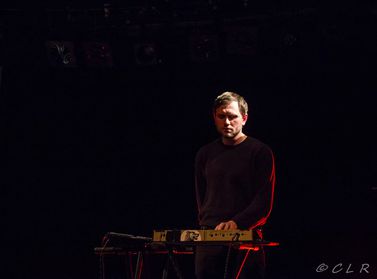 Sans la présence féminine, Vladimir et Maksim alternent guitare et basse.
Un show dans le moule cold wave, sombre, glacé aux arrangements minimalistes.
 L' atmosphère, parfois  lugubre, présente des teintes chères aux amateurs de romantisme noir.
Lord Byron en voyage dans le Caucase.
Le show débute par  'Impractical Advice' une plage du dernier album, ensuite Motorama piochera dans ses trois rondelles.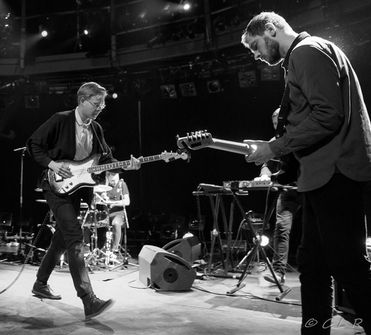 Setlist:
 Impractical Advice
Corona
To the South
Dispersed Energy
She Is There
Red Drop
Heavy Wave
Lottery
Rose in the Vase
Old
Similar Way
Special Day
Empty Bed
One Moment
Ghost
Alps
During the Years
Write To Me
Encore:
Eyes
There's No Hunters Here